Personalised healthcare commissioning
Home » Our expertise » Personalised healthcare commissioning
Our personalised healthcare commissioning team aims to deliver the best possible experience of assessment, review and care planning for people with continuing healthcare and complex healthcare needs in a way that ensures commissioners are compliant, assured and offered value for money.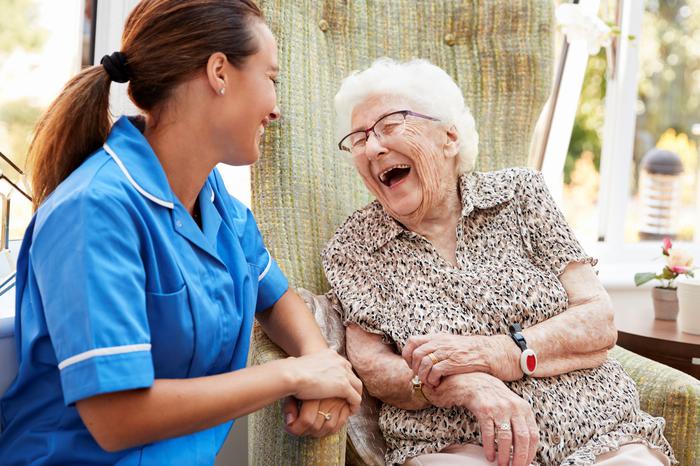 Our services aim for personalisation of care, giving patients choice and control over their mental and physical health, so that the system can meet the increasing complexity of people's needs and expectations. Personalised care is based on people's individual strengths and needs, which is a fundamental principle in how we support care delivery. We help you make patients active partners in identifying what is needed for their own healthcare.
Our service is led by expert clinical and commissioning staff experienced in delivering to the national frameworks and supporting patients and their families through the assessment process and beyond.
We also work closely with healthcare providers, local authorities and other partners to ensure patient safety and experience are at the heart of the process. Our partnerships with legal advisors can provide easy access to support if this is required.
Our approach is proactive and practical, avoiding delays and ensuring uninterrupted care and support through handover periods.
We understand the importance of personal health budgets and can support you to implement policies and procedures to help people manage their care in a way that suits them.
Patients, carers and relatives
If you are a patient, a member of their family or an unpaid carer and you want information about our NHS funded care service you can find it here. Contact details are here.
What we do
Ensure that you have a robust governance framework in place to guarantee compliance with statutory requirements and reduce the risk of poor decision-making and appeals
Improve patient satisfaction by establishing mechanisms that ensure effective communication with patients and their families and enable you to make funding decisions quickly
Rigorously monitor and assure service delivery and provide regular, accurate reports to identify any issues and allow better financial forecasting and budget control
Train your staff on how to complete continuing healthcare checklists and on the screening process to ensure that they are completed accurately and within the required timescales
Secure the best quality nursing home placements at the best price through pioneering use of a dynamic purchasing system. Pre-approved care homes, within the area required by the patient, are invited to tender based on specific care requirements. Experience so far has shown that commissioners are better aware of market capacity, are able to place people at a faster rate and are paying less than previously to do so.
Our expertise in health and social care integration enables you to benefit from collaborative working across your local area to achieve consistency and economies of scale.
We can also help you to develop joint protocols, for example in relation to safeguarding and dispute resolution.
Our participation in local, regional and national continuing healthcare networks also enables us to share our knowledge of system engagement and best practice.
Other services we offer
These include:
Mental health treatment or placements
Complex healthcare for children
Packages of care, jointly funded with the local authority, for adults and children
Assessment and reviews for funding NHS continuing healthcare or NHS-funded nursing care
Retrospective reviews and appeals of NHS continuing healthcare eligibility decisions
Individual funding requests
Complaints and Patient Advice and Liaison Service (PALS)
Market management and care sector market stimulation