Communications and engagement
Home » Our expertise » Communications and engagement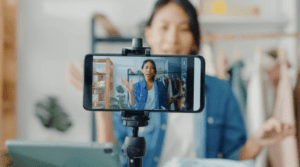 When you're making commissioning decisions or considering service change, there are a few things you'll want to think about – protecting your organisation's reputation, communicating clearly with your staff and other stakeholders, and taking the views of clinicians and patients into account.
Our communications and engagement team provides strategic, professional support to manage your risks and reputation. We can help you to troubleshoot immediate needs and plan strategically for long-term communications.
Our flexible approach enables you to pick and choose your communications support on a project or retained basis.
From crisis management or web development to marketing campaigns or bespoke engagement projects, our experts will work with you to improve your communication with key stakeholders, partners, clients and patients.
We can help you to develop your communications and engagement strategy using our market research and insight and taking your local situation as well as national guidance into account.
What we do
We can provide a dedicated account manager, who has detailed knowledge of your organisation and your local area, so that you have regular access to the advice and support you need.
Our services include:
Developing and managing websites and content
Brand design and development
Marketing material, including posters, brochures and exhibition stands
Creative marketing campaigns spanning traditional and social channels.
Copywriting
News releases
Media management
Crisis communications
Engagement using questionnaires, surveys and focus groups
Managing public consultations
Event and exhibition management
Training and workshops.
We can offer your staff or clinicians a number of bespoke training solutions, either on a one-to-one or a group basis, including media training, event management, copywriting, public and patient involvement and social media.
PR & Media Relations
We are a passionate team of media specialists.
Our media team has  extensive background in journalism and public relations, writing creative and engaging stories targeted to print, broadcast and trade media. Senior leaders trust us to provide considered strategic advice and assurance, enabling them to communicate changes effectively, facilitate meaningful engagement and protect their reputation.
Our services include:
Planning and strategy
Media relations
Crisis management
Communications support
Event management
Spokesperson media training
Media awareness training
ios video training
Media office function
Media monitoring
Political monitoring
Social media management
Editorial & Publications
We are a passionate team of storytellers.
Our expert writers utilise the latest accessibility and SEO standards to produce a full range of online and print materials tailored to resonate with their audience.
Our services include:
Content strategy
Award entries
Easy read documents
Copywriting – from blogs to case studies
Proofreading
Consultant document management
Social media content
Accessibility and copywriting training
Campaigns, Creative and Digital
We are a passionate team of innovators
Our highly creative team uses cutting-edge design approaches and techniques to turn ideas into reality. We work in true partnership with our clients, providing a full range of creative services to enhance your communications.
Our services include:
Branding & Identity
Brand Strategy
Digital Strategy
Graphic Design
Print Management
Web Design
User Interface Design
User Experience Design
Content Development & Management
Motion Graphics
Insight
Insight team – clinical and patient intelligence analysis and reporting
The multi-award-winning insight team capture clinical and patient intelligence for commissioners and providers. We offer service reviews, consultancy, training and access to our web-based patient experience and safety software for logging feedback. We collate, analyse and report on data in real-time, triangulating evidence from multiple sources in one easy-to-use system.
The system allows you to record all types of patient experience feedback (including social media, Freedom of Information requests, and formal complaints), clinical feedback and corporate risk records. This information can then be used to identify priorities and take action, improving patient experience and delivering safer and higher quality services.
Triangulate health and care evidence from multiple sources
The Insight system records all types of patient experience feedback (including social media, NHS Choices, media coverage, compliments, Freedom of Information requests, Subject Access Requests, MP letters, Patient Advice and Liaison Service (PALS) and formal complaints); clinical feedback (including internal GP practice incidents, Serious Untoward Incidents and positive incidents) and corporate risk records.
Customers include clinical commissioning groups, GP practices, out-of-hours primary care providers, Healthwatch and voluntary sector organisations across the UK. We have more than 1000 active users of the Insight system, helping to improve services for patients and the general public.
The Insight team consists of analysts and project managers experienced in collecting, collating, analysing and interpreting patient and clinical feedback. With in-depth local authority and NHS expertise, we have specialist knowledge in disciplines such as compliments, complaints, Patient Advice and Liaison Services (PALS), incidents and risk.
Collate compliments, complaints, risks and incidents
What customers use the Insight service for:
Logging patient experience feedback from multiple sources
Recording feedback from GPs regarding clinical effectiveness concerns
Entering incidents in primary care settings
Planning the review of commissioning intentions
Assuring patient groups and lay members for the involvement of action based on direct feedback
Logging and managing the flow of compliments, complaints and incidents
Reporting on lessons learned
Supporting GP practice assurance visits
Real-time reporting of quantitative and qualitative findings
Managing contracts and improving the quality of services
For more information, email mediacsu@nhs.net or csu.creative@nhs.net or contact 0333 150 2155
We're flexible, responsive, and creative. NHS organisations across England trust us to work with them to make important things happen.
Our award-winning communications and engagement team comprises highly skilled, industry-leading professionals with commercial and NHS experience.
Communications and Engagement for Service Redesign
Our service offers a range of benefits. You can read more about our communications and engagement service here: Communications and Engagement for Service Redesign
Behavioural Insights
We can help you to understand your patients and staff in a detailed way through insight and enable you to target your budget most effectively which allows you to develop impactful campaigns that encourage behaviour change. You can read more about how we do this here: Learn more about our behavioural insights service
Primary care websites
We can support website development and help you explore our solutions that enable GPs and PCNs to create their own websites. Read more about how we help build Primary Care Websites