Home » Our expertise » Healthcare procurement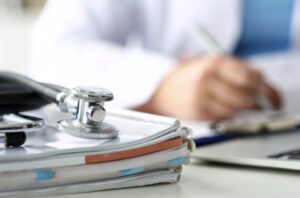 Procurement can be complex when commissioning healthcare services. NHS Midlands and Lancashire CSU's procurement team can help you navigate through this maze so that you can select a high quality supplier at a reasonable cost that will improve outcomes for patients, and at the same time, minimise the risk of complaints or legal challenge.
Our healthcare procurement team offer an expert service that enables our customers to buy and procure services that achieve the best outcomes for patients and value for money when commissioning healthcare services.
We have a team of senior procurement managers and officers, who have years of experience and are all either members of the Chartered Institute of Procurement and Supply (CIPS) or are training to be fully qualified.
Our staff can be an integral part of your commissioning project team and have a proactive approach to delivering the key objectives of the project.
We have a flexible approach and if there are alternatives to a formal procurement process, we will make you aware of these, discuss your options and recommend the best, tailored solution for you. We can manage and deliver all types of procurement process including Any Qualified Provider (AQP), open and restricted procedures and competitive dialogue.
In order to procure the right services at the right price at the right time, commissioners need to understand the market and have a clear idea of the services or goods that they want to buy or the outcomes they want to achieve. They also need to understand and comply with the robust NHS procurement regulations.
What we do
We offer an end-to-end service from contract review, initial market research, selection of the procurement approach and managing the procurement process to technical support for presentations, bid evaluation, negotiation and contract award.
We can advise you on all procurement-related matters and help you to manage any challenges that might arise during the process. And when the procurement is complete, we can even offer ongoing support to manage your chosen supplier.
Expertise includes:
Contract review
Initial market research
Selection of the procurement approach
Managing the procurement process
Technical support for presentations
Bid evaluation
Negotiation
Contract award
Ongoing support to manage the chosen supplier.
We have extensive experience of helping clients improve health outcomes. For example, a smoking cessation tariff system we developed increased the number of smokers who quit, particularly among disadvantaged groups, and provided better value for money.
We have a track record of developing innovative contracts through procurement processes that ensure you get the services and goods you want when you need them and support you to achieve better outcomes for your patients.