Digital transformation and project management
Home » Our expertise » Digital transformation and project management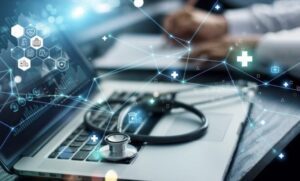 MLCSU is a specialist consultancy and programme and project management service provider with a proven track record in the management and delivery of digital and transformational programmes.
We understand the dynamics of the healthcare project delivery market and deliver high-quality services and resources at a competitive cost.
Our project management services offer an objective, professional approach to managing risks associated with project implementation.
Our affordable cost model
We work with you to scope and forecast the project resources required. This triggers your volume discount rate and helps you to use our predictable cost model, irrespective of how resources flex up and down throughout the project. This means you only pay for what you use.
Key strengths
Resources: resource management, demand management, identification of resources.
Cost: cost containment, value for money, utility billing model, business case development.
Risk management: expertise and experience, business analysis, performance guaranteed by KPIs and SLAs.
Change: ability to respond to business demands and change, flexibility of scale and cost.
Reporting: our tried and tested Programme and Project Management Tool.
Governance: comprehensive governance processes, visibility and control, PMO tools.
What we do
We use well-established methodologies and leading concepts and practises to manage projects on business transformation, complex IT systems initiatives, regulatory compliance or other critical issues.
Our specialists can:
solve business problems
help you change the mindset of your users and clinicians
help you unlock the innovative power of applied intelligence from data, cognitive technologies, and digitalisation – improving experience and operational efficiency
give you access to programme and project management staff, resources and tools at a flexible and affordable cost via a fully structured managed service, underpinned by key performance indicators (KPIs), service level agreements (SLAs) and a PMO
provide a complete range of project management services
reduce the risk of programme failure by improving practices
ensure compliance with national requirements transfer knowledge to your staff to improve your own project management capabilities.
Whether it's skilled resource provision or a fully managed service, MLCSU can help you maximise your project success and improve your IT project delivery and performance.
Service offer
Digital consultancy
Strategic planning and leadership
Programme definition, requirements and start-up
Business case development
Bid development for new business opportunities
Benefits modelling and analysis
Programme management
Programme design
Programme reporting
Risk and issue management
Stakeholder management and communications
Project management
Business analysis
Project definition, planning and delivery
Risk and issue management
Stakeholder management and communications
Change management
Project Management Office
Programme/project assurance and control
Delivery frameworks, tools and templates
Resource management
We use best-practice MSP and Prince2 frameworks with accredited staff.