Business intelligence and data management
Home » Our expertise » Business intelligence and data management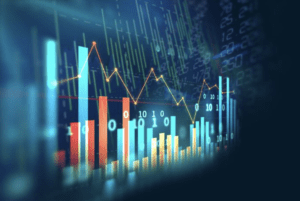 To be able to manage services daily and develop robust strategic plans, health systems need access to high-quality, timely and blended data.
It's also important to understand your current activity and performance compared with other organisations and be able to measure the potential impact of proposed service changes.
The Business Intelligence and Informatics team has extensive experience of working with the different organisations that make up integrated care systems (ICSs). Over 2,000 GP practice staff are registered users of our business intelligence solution – AristotleXi. The team can offer expertise in analytics, application development, data centre management and IT.
What we do
Our embedded and central teams get close to your business and use this insight to accelerate the use of valuable information so that you can meet your objectives and deliver ever-better health outcomes for the people you serve.
Our technical specialists will provide you with the information you require, at a time and in a format that is suitable for you. We offer a responsive and dynamic service, which we can adapt according to your needs.
We can help you to understand and predict demand and enable you to make informed financial decisions. We can support you in identifying commissioning opportunities, managing your plans and evaluating the impact of your choices on patients and service providers.
Our business intelligence team helps health systems with data-driven population health management (PHM)
PHM helps you deliver the NHS Long Term Plan's aim to move from delivering care that mainly responds when someone becomes unwell to a system of targeted early intervention and prevention. That way, the focus moves from treating illness to having a system-wide response to prevent and reduce the impact of illness. The result? A better quality of life, outcomes and experience for local people.
Data and intelligence underpin PHM. We can combine all of your health system's data from the wider determinants of health to create actionable intelligence. This helps you, as system leaders, identify and meet the needs of unique population groups and individuals.
We help to:
Blend your data with other sources to provide you with person, PCN, place and neighbourhood-level intelligence
Profile and segment your blended data to group similar people together to better understand populations and target focused intervention
Group your population into 'cohorts of risk' with similar health challenges
Mine your data for more opportunities to find patterns
Develop collaborative insights with you to identify focus areas, triangulate understanding, explore unwarranted variation, generate hypotheses and inform impactibility models.
Our in-house PHM tool allows cohort segmentation at all levels from ICS/STP to GP Practice. Additionally, based on guidance issued by NHSE/I, MLCSU has built in a Covid Risk Segmentation function enabling strategic and operational analysis plus identification of citizens who are most vulnerable to Covid-19 clinically, mentally and socially.
The tool delivers views from ICS/STP level to individual person level according to a range of criteria selected by the user. This forms a breadth of clinical and social information for Covid-19 and population health management.
Find out more about the tool.
Our services include:
A wide range of reports and tools to enable you to monitor and forecast activity, spend, performance and outcomes
Comprehensive and detailed benchmarking against national and local peers to understand and evaluate commissioning opportunities
Bespoke analysis to help you to understand and predict demand and to make decisions on investment to inform local health strategy planning
Real-time urgent care tools and risk stratification to identify where need is greatest so that you are able to target clinical interventions that improve outcomes for patients.
We use cutting-edge reporting tools, such as AristotleXI and Analyst Server, which enable us to provide you with insightful and timely health intelligence.