GPs are saving time and money with our GP locum app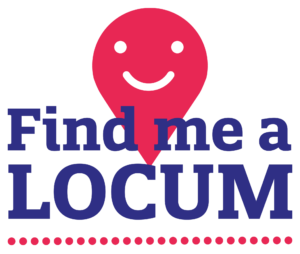 Find Me A Locum has been created to save money for GP practices, and we are seeing many clients praising the results they have achieved using the digital platform. Created by Midlands and Lancashire Commissioning Support Unit and available on web and mobile, Find Me A Locum is a digital platform which enables Practice Managers to find high quality locums quickly, and helps locum GPs see and respond to vacant GP sessions flexibly.
Visit www.findmealocum.co.uk or download from your app store.
What our customers are saying:
I had 75% of my 41 sessions filled on Find Me A Locum within 24 hours of uploading the locum sessions which was amazing!
Carrie Stockley, Practice Manager
I have found the website to be very straightforward. Sessions are easy to action, clinicians details are all up to date on the site and easy to access.
Carolyn Wilkinson, Belgrave Medical Centre
I can honestly say Find Me A Locum has been a godsend to me. We have had an Advanced Nursing Practitioner leave this year, and I was struggling to find a GP.  I tried the agencies to no success.  The website is very easy to use, I have found all the GPs amazing when they have done sessions, they have been efficient and, once I had synchronised their access, it was really easy for them to go straight into the EMIS system.  This has saved me time and money over the last six months.
Susan Pyatt, Practice Manager
The Find Me A Locum platform has taken the stress out of securing GP locums for the practice.  The platform is clear and easy to use, you can easily add any session requirements, accept bookings and see all the doctors information easily within the platform.  The GP locums that have worked in the practice have been excellent, highly experienced, knowledgeable and reliable.  I would highly recommend this fabulous resource to practices.
Kirsty Moore, Practice Manager
Find Me A Locum has become my main way of accessing locum sessions. I find it clear, up-to-date and easy to use. As a result of using the service,  I find that I have a broader circle of practices that I am connected with. It has helped me to stay local to the Staffordshire area without having to look elsewhere for work. I think it has been a really helpful innovation to me as a local independent sessional GP.
Dr David Weldon MRCSEd MRCGP, Locum Sessional GP
I have found the website easy to use. Being able to see potential locum shifts has made it easy for me to fit shifts around my availability. I've found the booking process easy and hassle free.
Dr Matthew Lancett, GP