Blog: My life as senior nurse on the mass vaccination programme

Home » Blog » Blog: My life as senior nurse on the mass vaccination programme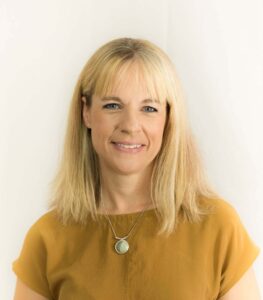 In this blog, we hear how Kelly Bishop, a senior nurse within the Midlands and Lancashire Commissioning Support Unit's (MLCSU's) Urgent Care Team, has been supporting Lancashire and South Cumbria in delivering their COVID-19 mass vaccination programme.
Since December 2020, I have been supporting the Healthier Lancashire and South Cumbria (HLSC) integrated care system, as one of three clinical leads over their seven mass vaccination sites. Carrying the title 'Senior Nurse, Mass Vaccination Programme' has been the most privileged yet responsible time of my career and one I will look back on with great pride.
Finding the right space and people
So, what does providing MLCSU's vaccination support services mean for a nurse in the Urgent Care Team?
The initial task was to assess potential sites and floor plans for clinical suitability, alongside estate management colleagues from HLSC. We looked at empty shops, sport centres, town halls and cathedrals across the region, eventually deciding on seven sites. An amazing team of joiners, electricians and plumbers got to work.
Duties of a senior nurse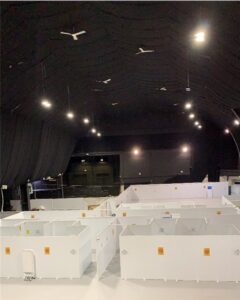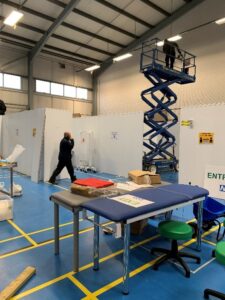 As the work on the sites progressed, my focus moved to training and onboarding over 500 new members of staff made up of the most amazing and diverse people. The programme has seen the coming together of existing NHS staff, retired nurses returning to practice, new recruits offering to be vaccinators, the fire service and armed forces, alongside our own army of volunteer marshals. Inductions and training commenced, uniforms were issued, and finally rosters formed.
Other days were spent: writing the clinical protocols and policies within which the sites would operate; unpacking and checking all the equipment onto the sites; building relationships with provider trusts as Care Quality Commission registration was confirmed. Ensuring no detail was missed, such as installing plug sockets in squash courts in time for the vaccine fridges, pulled in the full use of my clinical and programme management skillset!
Opening day and beyond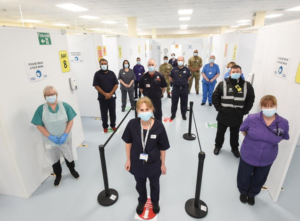 Finally, the opening of the seven sites in quick successions within seven days came! I can only describe opening a mass vaccination site like trying to roll a large boulder downhill, it takes every bit of your being, energy, and strength to get it moving; but once it goes, it goes.
Now the vaccination programme is well on its way, my daily life involves the operational running of the sites and ensuring high clinical standards are maintained, assurance is given to HLSC and lead provider trusts and, most importantly, that our population receive a timely vaccination and a good experience.
I am only one of many in MLCSU that have supported the mass vaccination programme, and we should be proud. Thank you to the Urgent Care Team for affording me this great opportunity.
Find out more