Our board members are passionate about patient care and shaping the future of the NHS. They are all experts in their respective fields and have a wealth of experience in healthcare and other, related industries.
During challenging times, when resources are scarce, we are forced to do things differently. To find new and innovative approaches. This is something that our board, each of whom have contributed to the continued evolution of the NHS for many years, and across many different organisations, have had to do throughout their careers. They understand the healthcare landscape in great detail, from the perspective of both providers and commissioners.
With clear leadership from Derek Kitchen, our board is committed to delivering the best possible results for customers, patients and the public, above all else. Their expertise and ability to create long-term productive relationships with partner organisations is unmatched.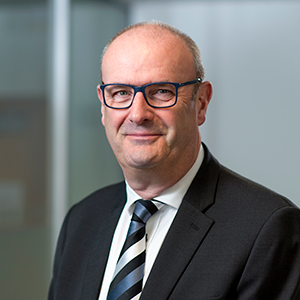 Derek's career spans 40 years, over half of which have been spent in board roles in both the public and private sector, including as CEO of Northern Birmingham Mental Health NHS Trust. He led Staffordshire CSU since its inception in 2011 and continued as managing director through mergers with Lancashire CSU in 2012 followed by Central Midlands CSU in 2014. Derek is passionate about the contribution we make to improving the lives of patients and the public. He has been instrumental in shaping the CSU to the needs of customers and governing bodies via stakeholder engagement and strong organisational development with staff. To help with this, Derek has been able to draw on his experience reshaping mental health services in Birmingham. Passionately believing in success based on strong relationships, Derek works closely with customers, key stakeholders and influencers at local, regional and national levels. He has also built productive relationships with a number of key private sector partners who have contributed to our development and supported us in providing services. Derek ensures that he's always visible and accountable to customers and CSU staff. He strives for continuous improvement and is keen to deliver the best possible results for all concerned. He provides clear strategic leadership and an in-depth understanding of change management. A Chartered Public Finance Accountant, in 2015 he was named as one of the Chartered Institute of Public Finance Accountancy's trailblazers, of whom this was said: '…individuals with outstanding records in innovation. Given the public sector's ongoing need to do more with less, role models adept at new thinking are increasingly required'. Derek leads by example and continues to drive the CSU on. He strives for us to keep expanding and adding value to the NHS. During his time as managing director, we have grown via procurement and merger, with our customer base rising from six to 50.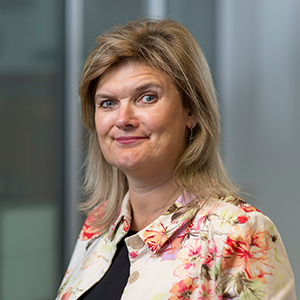 Debbie has been working in the public sector for more than 30 years, building extensive strategic, operational and programme management experience in both the NHS and local government. A passionate promoter of informatics as a key enabler in the delivery of strategic change, she has led the implementation of major ICT-enabled change programmes at local, regional and national level within the NHS, and in local government. Debbie has an established track record of working in partnership with NHS organisations, local authorities and commercial and third sector providers to effect change and deliver service improvement. She has significant experience of using technology innovatively to improve service delivery and realise operational efficiencies. In her role as deputy chief information officer for the North West Strategic Health Authority, Debbie was responsible for implementing and managing a range of strategic informatics initiatives across the region including the National Programme for Information Technology. Debbie has a detailed understanding of operational service delivery. As director of client services at North West Commissioning Support Unit, she was responsible for the development and delivery of commissioning support services to customers throughout Cheshire and Merseyside. Whilst working in local government Debbie implemented and managed information systems across a broad range of service areas, including health and adult social care, education and children's services. She has undertaken the role of programme director for a number of initiatives, including the NHS England Intelligence for Commissioners Programme. She also led the establishment of the North West Informatics Skills Development Network, a regional workforce development programme for health informatics staff, the first of its kind in the country.
The majority of John's career has been in the private sector. During 25 years with Cadbury, he held several director positions.  He was managing director of ITnet Ltd, the Cadbury Schweppes Group's internal management services business, which he led to win major contracts outside of the group before it was sold. He held several commercial roles within the group's major businesses, including marketing director of Cadbury Ltd and managing director of Trebor Bassett Ltd. He also worked as a director in the group's strategy and mergers and acquisitions functions, and was group IT director for an interim period. Since leaving Cadbury, John has held non-executive positions in private, private/public and public sector organisations, including holding four chair positions. His involvement with the NHS started 10 years ago when he joined South Birmingham Primary Care Trust as a non-executive director, subsequently becoming chair of the audit committee, and then joining the combined Birmingham Primary Care Trust Board. He is also chairman of two NHS LIFT (Local Improvement Finance Trust programme) companies. He has broad business experience, bringing commercial, general management and business strategy skills to the CSU. He also has considerable expertise in board governance and effectiveness. His role on the board of the CSU is to critically challenge the executive team on strategy, governance and the development of the organisation, ensuring continuing focus on delivering objectives to meet the needs of NHS customers.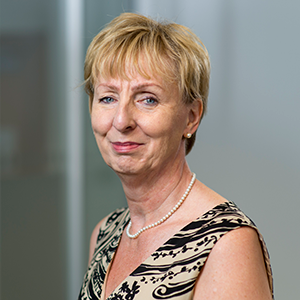 Linda is responsible for all operational services for the north of our area and has organisation-wide responsibility for medicines management and optimisation, and individual funding requests. She has worked in health at primary care, commissioning and support service level.  Involved with the CSU since its inception, Linda has recently focused on the delivery of clinical services across the whole of the CSU, particularly individual patient activity/continuing healthcare, and medicines optimisation and individual funding request services. Linda has more than 25 years of public and commercial sector experience, working at strategic and operational levels in customer-focused settings. This has included working with a range of clients at local, national and international level through her consultancy work in the travel industry. Under Linda's direction, senior clinical leads have put patients at the heart of everything we do. Embedding corporate objectives and reflecting through individual objectives aligned with performance and organisational development has been key to securing the success of all key leads and supporting their development going forward. By collaborating with stakeholders, Linda has identified how we can work differently to deliver real savings, in terms of time and money, across our services. Introducing agile working and achievable QIPP (quality, innovation, productivity and prevention) programmes has enhanced our delivery model, having a positive impact on retention, recruitment and absence rates across some challenging clinical service areas. Linda has introduced a business management model to the CSU's clinical services, working with key CCGs to further improve the delivery of individual patient activity and continuing healthcare. This has been secured through close collaborative working with key stakeholders and identifying where improvements will benefit the service and its users. Linda has also brought the private sector on board in areas where this can benefit the service. For example, in a world of falling care provider capacity, understanding issues across the homes sector has been crucial to driving our market management strategy for the benefit of an aging population. This has seen Linda work closely with local authorities to help encourage collaborative working as part of new integrated ways of working.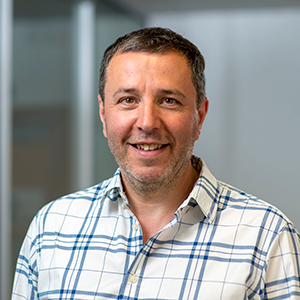 Peter is a nationally recognised expert in the use of analytical thinking combined with pragmatic action to drive strategic innovation in health and care services. He has a particular interest in collaborative working, grounded in clinical engagement and leadership, and the delivery of workable strategic change in complex systems. During his 35 year career with the NHS, Peter has worked for hospitals, health authorities, regional authorities and primary care trusts in the West Midlands in director roles leading on commissioning, planning and strategy.  He also has extensive experience in both programme leadership and assurance. With a strong personal reputation for his integrity, commitment to NHS values and independence of thought, Peter is a trusted advisor for many. Peter has worked on the development of national policy (including the Operating Framework) and was asked by DH to broker national agreements in relation to payment policies for specialist hospitals.  He led the national review 'Options for the Future of Payment by Results 2008/09-2010/11'. He has led the development and evaluation of major strategic frameworks for whole economies as well as service strategies at a more granular level and large scale business cases.  He has regularly participated in national programmes of strategic work in an advisory capacity.  He has led many innovative programmes of work including Investing in Health in the West Midlands, with its ahead-of-its-time emphasis on early intervention and care closer to home. That cumulative experience, however, has led him to increasingly question the value of 'grand plans' and to become ever more focused on what can be done practically to enable the dynamics of self-improving systems, equipped with the right skills and fully informed by evidence and high quality analysis and feedback mechanisms. For this reason he seeks out opportunities to work with health organisations and systems that are really driven to be innovative with discipline, that don't just swallow the latest fashion or group-think and that trust and support the imagination, skills and experience of their frontline to do the right thing for their patients and public. Over the last decade, Peter has built The Strategy Unit into a highly regarded, expert and trusted service that not only uses but also adds to the national and international evidence base about 'what works and why'. He revels in the team he has gathered around him and the fantastic feedback they receive for the innovative, important and useful work that they do. Peter's continued ambition for The Strategy Unit, working with its partners,  is to further grow in-house capability to undertake complex strategic work that makes a real difference  and to offer the NHS , local government and the third sector a proven high quality consultancy alternative that works to NHS values Peter studied at Magdalen College, Oxford University and has a degree in politics, philosophy and economics.
Sarah delivers human resources and organisational development functions to a variety of organisations. She has been involved in the development of commissioning support units from their inception - working with Staffordshire, Lancashire and Central Midlands CSUs prior to their merger and playing a key role in the way MLCSU has evolved. This makes her perfectly positioned to play a critical role in the future of the CSU, enabling it to support CCGs and other customers to deliver their own challenging objectives. Sarah has been working in healthcare for more than 25 years. She previously worked as HR director in the acute sector for 10 years before becoming an independent consultant for a wide range of customers. She also has invaluable commercial experience. Leading our people management strategy, Sarah ensures that the CSU is a great place to work and that staff are ideally placed to provide an excellent service to our customers. She has a detailed understanding of the CSU service portfolio and recognises that relationships are the key to our success. This drives development interventions and organisational design, which produces positive results for our customers. Sarah ensures that everything we do is underpinned by our organisational values and everyone who works for the CSU feels valued and empowered to play their part in delivering the best possible care for patients. Staff engagement is a top priority and our staff survey scores have improved following a number of interventions and initiatives. She has significant experience of developing performance management frameworks and embedding individual performance management into organisational effectiveness. In particular, she has carried out a number of reviews on performance, and impact assessments for individual services, which have released significant savings whilst improving service delivery at the same time. To ensure that the CSU continues to develop to meet the changing needs of our customers, Sarah has developed a suite of information which provides both hard and soft intelligence on workforce dynamics. This influences our approach to recruitment and retention, absence management and staff management, and ensures that we are a cost-effective organisation with low absence rates and well-managed staff turnover.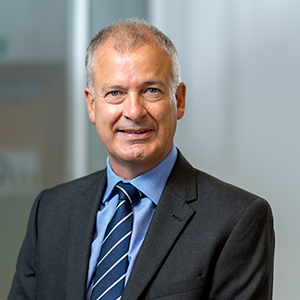 Tony is responsible for our corporate, financial and commercial services and, until recently, led on at-scale operational services for our central area. He has organisation-wide lead responsibility for customer financial services, business support (Carter) services and primary care support. Tony has over 30 years' experience working in the NHS. A former primary care trust, area team and CCG finance director, Tony is a leading commissioner and expert in financial strategy and reporting. He has worked at a national level with NHS England and with multiple partners across health systems. Tony also has experience of working within the NHS provider sector. He brings a relentless focus on service delivery and is constantly looking to improve services for customers and patients alike. Tony encourages staff to adopt the same approach and is always keen to ensure we meet customers' needs as far as possible. He uses his broad range of experiences - from across the healthcare sector - to turn theory into practice and convert strategy into operational delivery. Tony is proficient at working across health economies and helping to broker conversations between partners to achieve system goals and objectives. He made significant contributions to a 'whole system' redesign programme, encompassing a new hospital, and enhanced primary and community care infrastructure. This resulted in hospital activity being performed in primary and community settings instead. Tony previously supported the national turnaround programme with NHS England specialised commissioning, successfully targeting delivery of a £300million QIPP programme in 2014/15. He has also led the financial turnaround of a primary care trust. More recently, Tony has led on our response to support the Carter (productivity) agenda and the development of innovative solutions to support and enhance the infrastructure within primary care.
Seamus has a career spanning over 35 years in emergency care and has been a board-level director in commissioning and provision for more than a decade. He has led much of the national work on appropriateness of care, care and resource utilisation, and developing measures of effectiveness and responsiveness in community care. Seamus is co-author of the Department of Health and Social Care's 'Care and Utilisation' paper and is well known across the UK for the innovative use of analytics to inform safe, effective and responsive care.
Seamus has a wide range of nursing skills and experience, which supports him to be a champion and leader for the nursing profession. Seamus's professional commitments have led him to develop not only safe and cutting-edge care but – using his skills of persuasion and relentless focus on evidence – he has been able to deploy and embed innovative working practices that result in safer, more effective care. In turn, that has improved patients' experiences and care outcomes. Seamus is always focussed on the highest quality of care driven through the creation and development of high performing and person/population centred systems.
Get in touch
Heron House (Headquarters)
Midlands and Lancashire CSU HQ
120 Grove Road
Stoke on Trent
ST4 4LX
01782 872 500
Jubilee House
Midlands and Lancashire CSU
Lancashire Business Park
Leyland
Lancashire
PR26 6TR
01772 214200
1829 Building
Midlands and Lancashire CSU
Countess of Chester Health Park
Liverpool Road
Chester
CH2 1 HJ
01244 650 300
Sandwell Council House
Midlands and Lancashire CSU
3rd Floor
Freeth Street
Oldbury
West Midlands
B69 3DE
Cardinal Square
Midlands and Lancashire CSU
3rd Floor North Point
10 Nottingham Road
Derby DE1 3QT
East Midlands
01332 327800