Clinical directorate contribution recognised for Nursing Times award

Home » News » Clinical directorate contribution recognised for Nursing Times award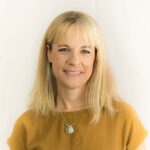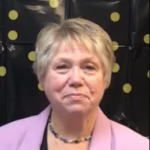 Our clinical directorate have been recognised for their hard work on the Lancashire and South Cumbria mass vaccination programme which was shortlisted for a Nursing Times Award in the Public Health Nursing category. The ceremony took place in London last month. Congratulations to all winners
For the programme in Lancashire and South Cumbria, the integrated care system rapidly set up seven mass COVID-19 vaccination centres across a wide area. The centres supplemented vaccines dispensed via primary care and community pharmacy.
A nurse-led clinical leadership model was used to deliver thousands of vaccinations. A team from the Midlands and Lancashire Commissioning Support Unit (MLCSU) Clinical directorate were deployed to provide nursing and pharmacy expertise and to support with leadership of the programme. Pictured above, Jane Gallimore (left) and Kelly Bishop (right) led MLCSU clinical support for the Lancashire and South Cumbria mass vaccination programme.
This is the second nomination MLCSU has directly supported this year from the Nursing Times. Our workforce project is also shortlisted for a Nursing Times Workforce Award. The ceremony is due to take place on 17 November 2021.