A win and a nomination for the National Apprenticeships Awards 2023

Home » News » A win and a nomination for the National Apprenticeships Awards 2023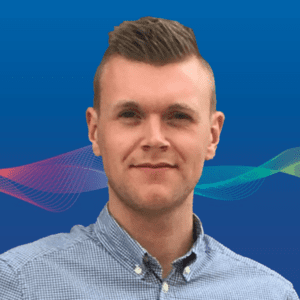 Earlier this week, Ashley Burton, Senior Project Manager at the NHS Midlands and Lancashire CSU (MLCSU), was announced the winner of the Business Contribution in a Digital Apprenticeship Award as part of the National Apprenticeships Awards 2023.
The annual awards took place during National Apprenticeships Week, 6-12 February, and celebrated the fantastic achievements of apprentices pursuing degrees recognising the impact that degree apprenticeships have on organisations and industry.
Ashley who works in our IT Programmes and Projects team is currently completing his degree apprenticeship in Digital and Technology Solutions in IT. The Business Contribution award recognises exceptional contribution to an employer with emphasis on how the apprentice has demonstrated commitment to digital technology through their technical, business, project and professional development.
Ashley said: "I'm thrilled that I have won an award for my contribution towards digital technology within the NHS. I have received amazing support from Staffordshire University and MLCSU in teaching me the skills required to reach my goal of being an IT consultant.
"The importance of digital transformation within the NHS is huge and it's a great thing to be a part of. The new skills that I have developed (and will continue to) will not only help me in my career progression, but also help the NHS in its efforts to continue investing in digital transformation. A massive thank you to all that nominated me."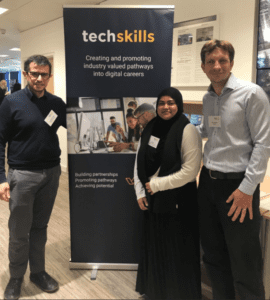 Another MLCSU employee, Zainab Parvin, IT Apprentice Developer at MLCSU's Development and Contracting team, is pursuing a Master Degree apprenticeship in conjunction with Brunel University and was also nominated for the Business Contribution award.
Zainab said: "I am truly honoured to have been nominated for this award, and to see how the contributions that I have made towards my team and organisation has been very fulfilling. I am truly grateful for this nomination and the support that I have received from my manager, my university tutor and my previous senior colleague. This has motivated me further to continue making an impact."
Congratulations to all winners. Our People Services have spent a great amount of time and effort supporting our staff to pursue apprenticeships in their personal and professional development. Receiving this recognition has been a great accomplishment for MLCSU.