Using automation to reduce waiting lists across two ICSs

Home » Case studies » Using automation to reduce waiting lists across two ICSs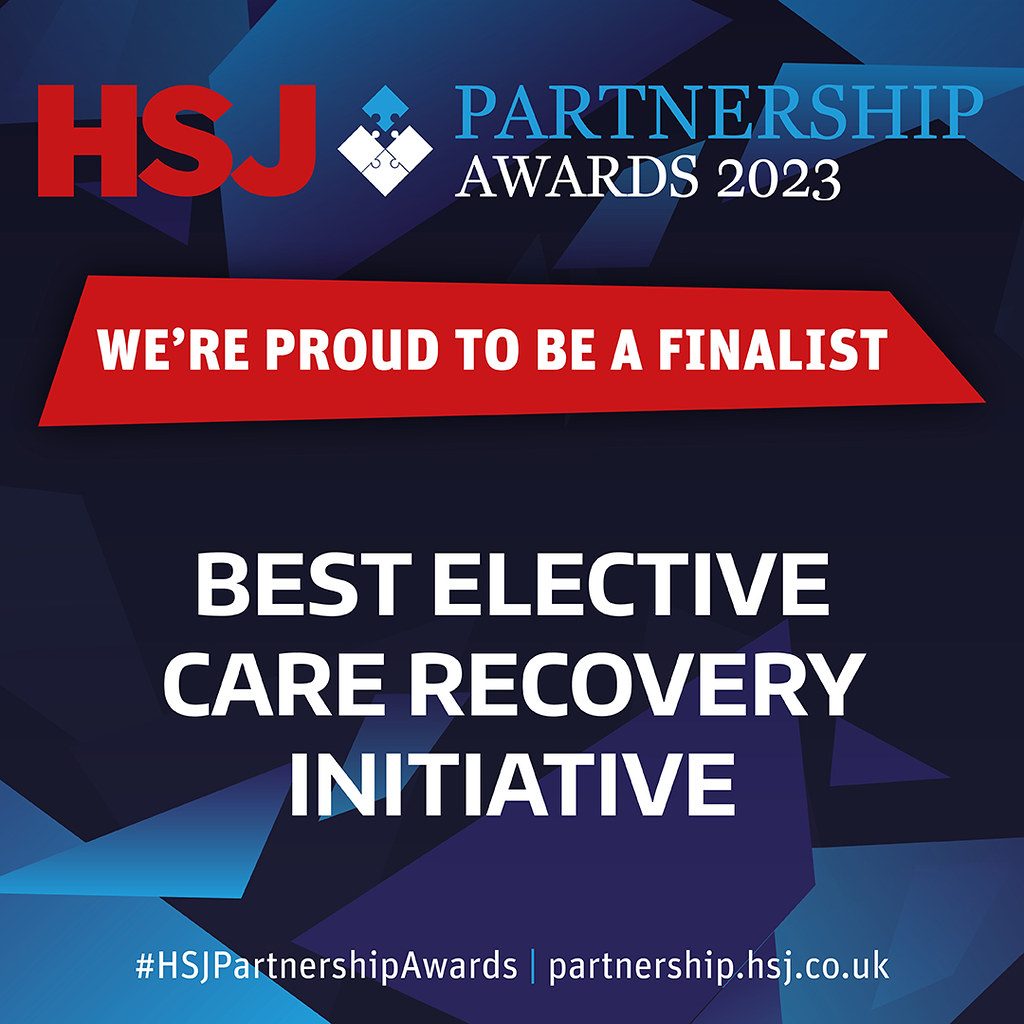 Using a combination of automated chatbot, robotic process automation and human call agents, we helped trusts within two integrated care systems (ICSs) contact over 80% of their waiting lists, with about 10% of patients coming off them. The work was also a finalist for an HSJ Partnerships Award 2023 in the 'Best Elective Care Recovery Initiative' category.
Background
The pressure on hospital patient waiting lists created by the pandemic required new ways of assessing the validation of waiting lists. Following a pilot with Worcestershire Acute Hospital Trust in 2021, we were approached by Lancashire and South Cumbria ICS about our combination of automated calls (chatbot) and our Referral Management Centre to validate their inpatient and outpatient lists over a number of specialities. The aim was to provide a more efficient way to cleanse the waiting list and expedite work that otherwise would take considerable time and staff resource to complete.
Action
Specialists from our Digital Innovation Unit, Referral Management Centre, Cloud Development team, Information Governance and Business Intelligence teams have been working together with the ICSs and acute trusts. We have developed a robust mechanism using chatbot functionality, text messaging and referral management call handling expertise to support validating cohorts of 65,000 inpatient and outpatient lists from across the four trusts in Lancashire and South Cumbria.
The outline process involves:
Setting up project management for the scheme, including the end to end process
Putting in clinical and information governance, including patient engagement
Agreeing scripting to be run
Accessing and processing waiting lists via a secure SharePoint
Providing text messaging to patients advising them that they will receive a call
Processing the calls starting with three chatbot calls and then two Referral Management Centre (human operator) calls
Returning results of the calls to the providers to amend their patient administration system.
Key to success has been agreeing the end to end process and script design.
Impact
Using this combination of chatbot, text messaging and our Referral Management Centre, we are helping trusts to prioritise and clinically validate waiting lists efficiently. It has helped to tackle the backlog of waiting lists and reduce waiting times, while maintaining quality of care.
We have successfully contacted over 65,000 patients since starting in late 2021. Campaigns have included handling patient lists of 10,000 per week.
The results across the two ICSs have been remarkably similar. The key results are:
Over 80% of those with validated numbers have been successfully contacted
There are about 10% of patients indicating that they wish to come off the waiting list
Of those wanting to come off the waiting list there are about 60% that have indicated that they have had their treatment elsewhere.
This solution saves huge amounts of time and staff resource, reducing hospital costs. Using automation avoids the need for temporary admin teams to be interviewed, employed, on-boarded, trained and so on. Chatbot costs are a tiny fraction of those incurred in producing, printing and posting letters.
"The programme has been a great success, with over 11% of patients contacted indicating that they wish to be removed from our trust waiting lists, and that it is safe and appropriate to do so. The final decision to discharge is always made at trust clinical service level, ensuring that the best course of treatment for each patient has been followed and informing their GP"

Dr Wendy Craig, Clinical Lead
University Hospitals of Morecambe Bay NHS FT
"The outcomes realised so far by this highly collaborative project have been incredible. We have high aspirations that the foundation technology and proven processes we have developed on the Amazon Web Services cloud will be able to help many UK trusts reduce and manage their waiting list now and in the future."

Gary Beddow, Business Development Director
Digital Space
Key stages
Stage 1 – Data receipt from trusts – The trust upload a patient cohort list (outpatient/inpatient) to a SharePoint site set up by the Midlands and Lancashire CSU (MLCSU) to enable quality checks of the data. MLCSU then uploads the data into the auto-dialler tool.
Stage 2 – Automation and referral management support – The automated call to patients asks a series of questions to determine if the patient still requires the appointment, would prefer to be taken off the list, and if they require an appointment whether they would be happy to receive a telephone or/and video consultation. The campaign models can include text messaging web forms, chatbot and human operators either separately or as a combination.
The automated call script to patients was designed with input from senior clinicians and validated through patient forums. If patients prefer not to speak to the chatbot, they are put through to our Referral Management Centre for a human call operator.
Stage 3 – Providing data to consultants to review the outpatient/inpatient waiting lists to help prioritise patients – following the validation exercise the information collated through chatbot and Referral Management Centre manual calls is provided back to the trust to enable them to take further clinical validation and remove patients who no longer require appointments due to being seen elsewhere or having reduced symptoms.
In addition to automation MLCSU operate a call centre for inbound calls for traditional postal campaigns.