Knowing our patch: Free demographic and health inequalities analysis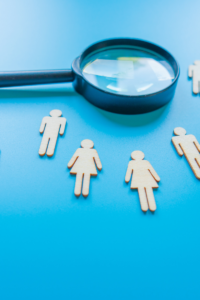 We produced a series of 'Knowing Our Patch' reports which provide a range of demographic and health inequalities data and analysis. Data covers different areas across the footprint of the Midlands and Lancashire Commissioning Support Unit (MLCSU) . The reports give a picture of groups at risk and look to address structural health inequalities which may contribute to poorer health outcomes and prevalence. Download reports below.
When considering service design or policy changes, health and care organisations are required by law to take into account the needs of protected characteristic groups. These are defined in the Equality Act (2010) and commissioners must ensure that appropriate engagement takes place.
Doing this at the beginning of projects helps to identify any potential negative impact to protected characteristic groups and demonstrate 'due regard' to the Public sector equality duty.
The reports provide valuable insight to support decision making processes including Equality and Health Inequalities Impact Risk Assessments. The demographic profiling of their area can also give organisations a greater understanding of the type of communities they serve, and their needs.
The reports are based on data from public sources such as Public Health England and the Office of National Statistics. This was then compiled and analysed by MLCSU's Equality and Inclusion Project Team.
The reports were shared with all existing customers in the related areas last year and are now free to download and use by anyone interested in health inequalities data and vulnerability factors in these regions.
COVID-19 vulnerabilities report
The series includes a COVID-19 report which highlights that people from certain backgrounds and communities are at higher risk in relation to the virus prevalence and mortality. Findings are based on data from the first wave of the pandemic.
In exploring the issue and supporting decision making during and post COVID-19 recovery, the information can be used by decision makers to inform commissioning and commissioning intentions.

COVID 19 Health Inequality Data Report June 2020 (2.5 MiB)

Fylde Coast CCGs demographic profiling (1.9 MiB)

Herefordshire And Worcestershire CCG Demographic Profiling (2.1 MiB)

Leicester, Leicestershire And Rutland CCG Demographic Profiling (2.3 MiB)

Morecambe Bay CCG Demographic Profiling (1.9 MiB)

Pennine Lancashire Demographic Profiling (2.1 MiB)

Staffordshire And Stoke On Trent CCGs Demographic Profiling V.2 (1.9 MiB)

Trafford CCG Demographic Profiling (1.5 MiB)

Warrington CCG And Halton CCG Demographic Profiling (1.8 MiB)

West Lancashire CCG Demographic Profiling (1.4 MiB)

Wirral CCG Demographic Profiling (1.5 MiB)

Cheshire CCGs Demographic Profiling (1.8 MiB)

Chorley And South Ribble And Greater Preston CCG Demographic Profiling (1.7 MiB)