CIO on pandemic lessons about health inequalities in The Times report
Our Chief Information Officer, Debbie Bywater, took part in a roundtable informing yesterday's The Sunday Times report on 'Future of healthcare'. Representing the Midlands and Lancashire Commissioning Support Unit (CSU), Debbie discussed 'Health Inequality and the Digital Opportunity' along with directors from two other CSUs.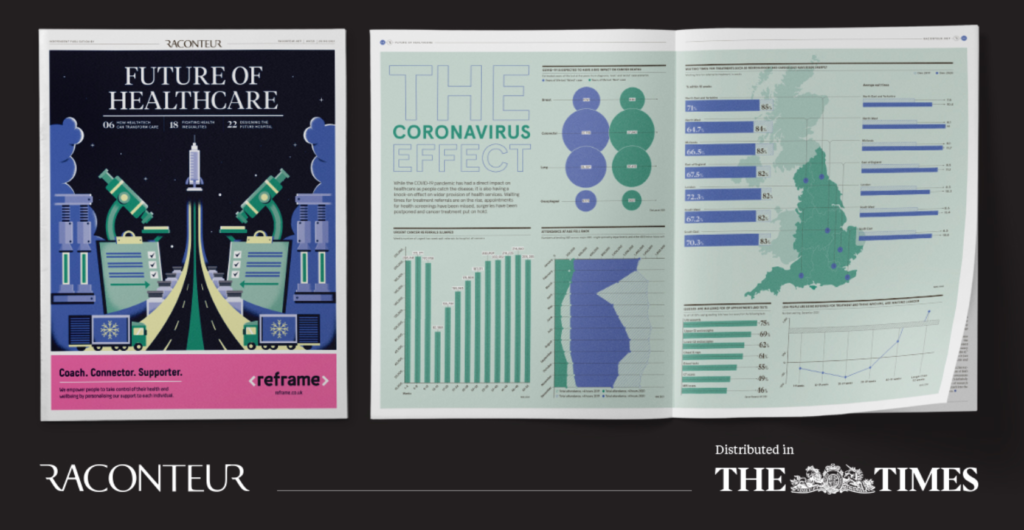 The 15-page report delves into lessons that the healthcare industry can learn from the COVID vaccine success. It explores topics on vaccine, the NHS, children's mental health, healthcare inequality and the importance of occupational health.
As the UK's coronavirus vaccine rollout is exceeding expectations, a roundtable of experts was called to deliberate the most important things learnt about inequalities and digital healthcare over the last 12 months.
One of the key challenges identified for the future was the management of knowledge and information, and how to apply this to tackle inequalities, as explained by Debbie:
"What's emerged during COVID, the positive community response to it, is the importance of tacit knowledge to enhance our understanding and inform the approach to tackling health inequalities. The question going forward is how do we effectively harness the tacit knowledge individuals and communities have."