Health and Wellbeing
The health and wellbeing of our staff is a top priority for MLCSU and we regularly provide information, advice and events to support both physical health and mental wellbeing.
Some of the ways we support are:
Vivup – our health and wellbeing platform. Find here fitness and healthy lifestyle advice, tips on money saving, discounts and promotions and learn how to cope with stress and anxiety
Menopause awareness – we actively encourage our employees to talk openly about the menopause and its effects on women's work lives and we provide guidelines for managers
Dyslexia Support Group – the group meets regularly to share experiences and our Dyslexia Ambassadors are here to support you
Wellbeing clubs – through encouragement and support, our staff have set up a wide variety of hobby clubs, from gardening, to walking, running, crochet and book reading
Health and wellbeing newsletter – including the key health awareness days and initiatives for the next two months
RED December, Couch to 5K, Tough Mudder – we actively encourage our staff to take part in health and fitness challenges: a bit of competitive spirit never hurts
Equality and inclusion – each month, we promote key international religious holidays and human rights awareness days and initiatives
Flu vaccinations – information, free clinics and vouchers
Regular health and wellbeing advice in our staff newsletter and staff Twitter feed

Recognition
Our staff is our most treasured asset and we recognise that a motivated workforce is the only way we can achieve our full potential and reach our goals.
We celebrate positive feedback and customer praise every time we can, to ensure that our staff feel valued, we put a lot of effort and resource into our recognition schemes.
Fundraising and charity work
At MLCSU, we openly encourage our employees to undertake charity work and fundraising activities. With dedicated space in our internal communications, staff can share their initiatives and encourage fellow employees to donate or raise awareness. We also allow additional leave for those who wish to do volunteering.
Some of the charitable organisations who have benefited from our staff's dedication and generosity include: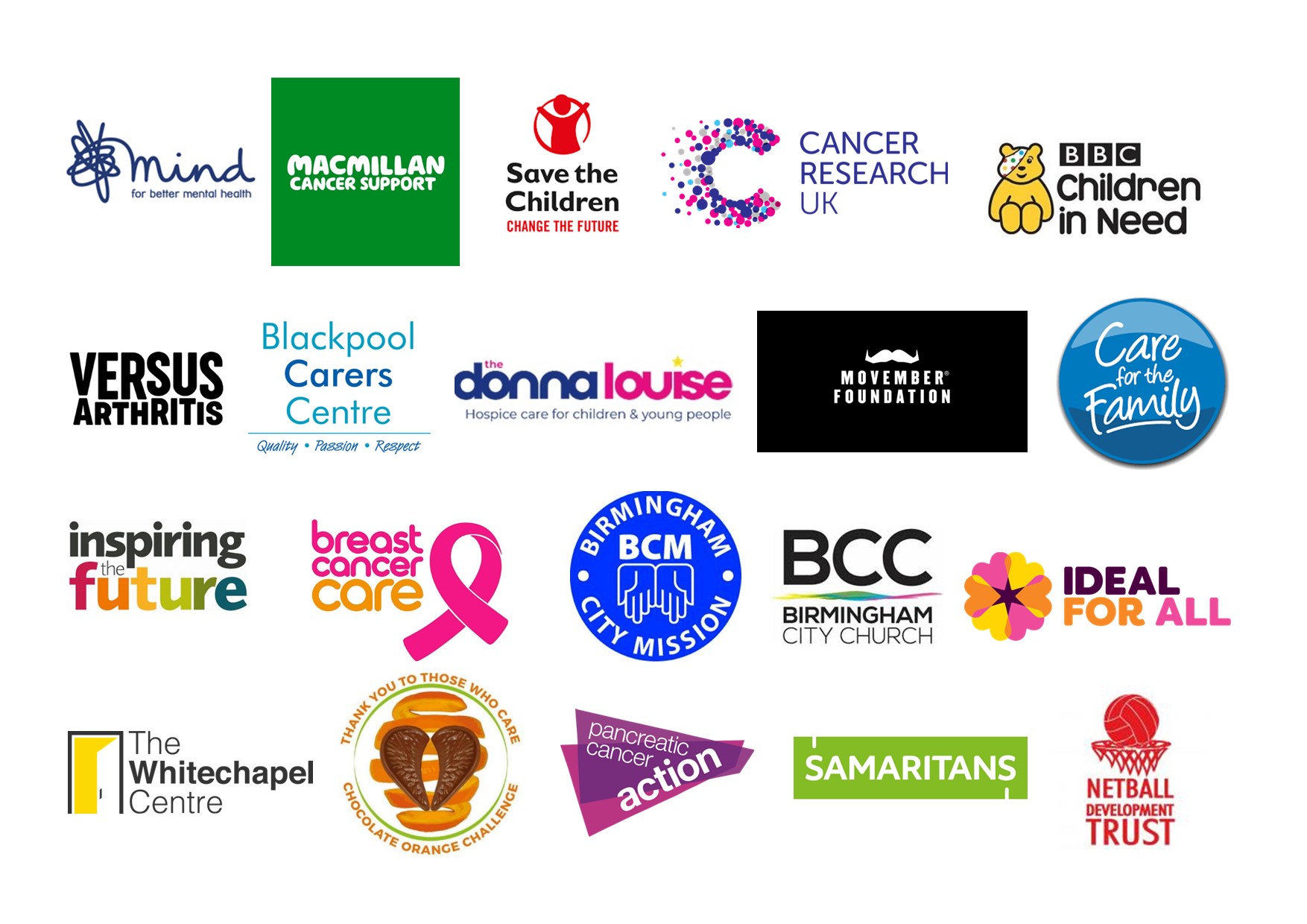 Get in touch
Heron House (Headquarters)
Midlands and Lancashire CSU HQ
120 Grove Road
Stoke on Trent
ST4 4LX
01782 872 500
Jubilee House
Midlands and Lancashire CSU
Lancashire Business Park
Leyland
Lancashire
PR26 6TR
01772 214200
Liverpool Innovation Park
Office 2
2nd Floor
Building 2
Liverpool Innovation Park
360 Edge Lane
L7 9NJ
0151 295 8612/8619
1829 Building, Chester
Old Market House
Clark House
1829 Building
Countess of Chester Health Park
Liverpool Road
01244 650 300
Hamilton Street
Birkenhead
Merseyside
CH41 5AL
0151 514 2335 EXT 1487
Hulley Road
Macclesfiled
Cheshire
SK10 2LU
01606 544 791
Cardinal Square
3rd Floor North Point,
10 Nottingham Road,
Derby DE1 3QT
East Midlands
01332 888231
St Johns House
St Johns House
30 East Street
Leicester
Leicestershire
LE1 6NB
United Kingdom
0121 611 0100