2021, our journey alongside ICS partners

Home » News » 2021, our journey alongside ICS partners
2021 was, of course, another tough year for the NHS and social care. Against this challenging backdrop, the NHS Midlands and Lancashire CSU played its part in the COVID response and ongoing recovery as well as supporting establishment of integrated care systems.
Add the other innovative programmes benefiting patients that we have either led or supported and the result is a record that both surprises and pleases us to look back on. So much fitted into just 12 months! A big 'thank you' goes to all our staff and partners for their hard work and immense dedication.
The Annual Review isn't an exhaustive list – that would have been far too long – but hopefully an interesting selection of highlights and an indication of how much we can support integrated care systems.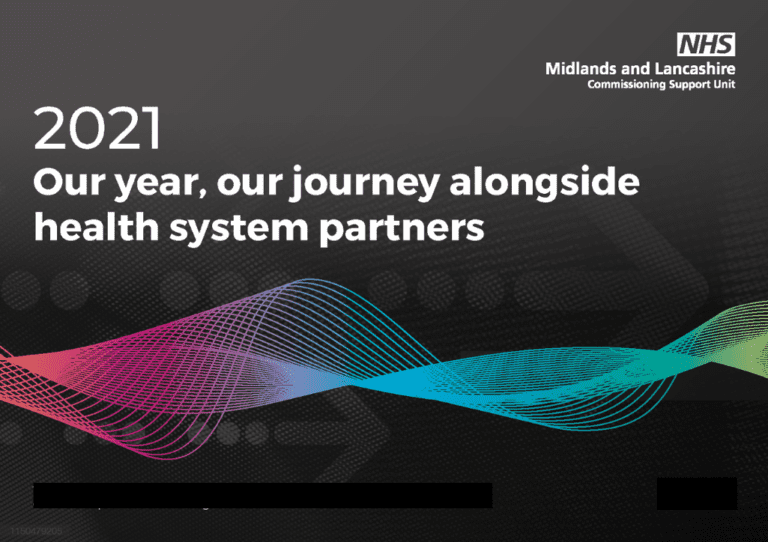 It's a quick read and you can find it here: MLCSU Annual Review 2021/22.