New flexible resourcing service: TalentOne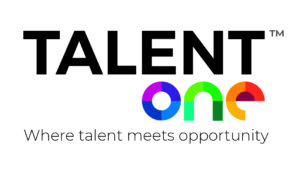 The Midlands and Lancashire Commissioning Support Unit is launching today a new flexible resourcing service: TalentOneTM, to help you find high-quality resource and staff your projects in as little as half a day!
As the NHS is working vigorously to continue establishing truly integrated care throughout the health and social care system, we are seeing an ever-increasing need to find resources quickly for a wide range of short- and longer-term projects.
The new service benefits from the extensive experience of our HR and recruitment experts in working with NHS talent. As an NHS organisation ourselves, we are ideally placed to have direct access to candidates with the specialist skills you need.
What's more, TalentOneTM dedicates effort and capability to provide you with swift and efficient access to additional resource, supporting your workforce resilience at short notice. We are aiming to provide options of talented people within half a day of receiving your request.
A new electronic system is in place that will help us match opportunities to people, internally and externally, quickly and efficiently, and provide much needed support where additional flexible resource is required.
TalentOneTM also gives our own people exciting industry leading opportunities for development – supporting and advancing our approach to talent management and staff learning.
For more information, email mlcsu.talentone@nhs.net.