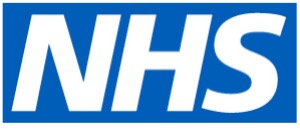 #WeAreNHSCHC
Are you looking for a change of direction in your healthcare career? Could you help to make a difference in personalised adult care? If so, then working in NHS Continuing Healthcare (NHS CHC) could be the right move for you!
New opportunities are available to nurses, social workers and allied health professionals to support NHS Continuing Healthcare, especially for those returning to the NHS; thinking about retiring and returning or on a health bank.
What is NHS CHC?
NHS Continuing Healthcare means a package of ongoing care that is arranged and funded solely by the NHS and specifically for the relatively small number of individuals (with high levels of need) who are assessed to have a 'primary health need'.
Such care is provided to an individual aged 18 or over to meet health and associated social care needs that have arisen as a result of disability, accident or illness and can be provided in a variety of settings outside hospitals – such as in people's own homes or in a care home.
Within NHS CHC, multidisciplinary teams (MDT) assess individuals care needs using a personalised approach and make recommendations on who is eligible for NHS CHC. For those found eligible for NHS CHC, the NHS will become responsible for their care planning, commissioning of services and case management.
Individuals have a right to a personal health budget (PHB) which is an amount of money to support their health and wellbeing needs.  The individual (or someone who represents them), and the local NHS team will work closely with them to develop a personalised care and support plan.  The plan sets out their personal health and wellbeing needs, the health outcomes they want to achieve, the amount of money in the PHB and how they are going to spend it.
Who are we looking for?
The NHS across England is looking for registered healthcare professionals to join their NHS CHC teams as well as non-clinicians. You will have the opportunity to work with a multidisciplinary team across health and social care organisations; supporting people with the most complex need to ensure we deliver the right care in the right place and at the right time.  to carry out assessments and to commission the right care for individuals.
There is a wide variety of roles, and we are especially looking for people who have previous experience in working in environments such as hospital discharge; community and district nursing; occupational therapy and physiotherapy; community mental health nurses and learning disabilities and social care practitioners.
Are you a confident communicator, who is able to offer a holistic care assessment and be able to plan and coordinate care?
We'd be delighted to hear from you!
Each role plays an important part in contributing to patient-centred adult care.
If you are looking for a rewarding and satisfying career and think you could help make a difference, we want to hear from you.
The values
So, what are the values? There are six values that all staff – everyone from porters, physiotherapists, nurses, paramedics and gardeners to secretaries, consultants, healthcare scientists and phlebotomists – are expected to demonstrate:
Working together for patients. Patients come first in everything we do
Respect and dignity. We value every person – whether patient, their families or carers, or staff – as an individual, respect their aspirations and commitments in life, and seek to understand their priorities, needs, abilities and limits
Commitment to quality of care. We earn the trust placed in us by insisting on quality and striving to get the basics of quality of care – safety, effectiveness and patient experience right every time
Compassion. We ensure that compassion is central to the care we provide and respond with humanity and kindness to each person's pain, distress, anxiety or need
Improving lives. We strive to improve health and wellbeing and people's experiences of the NHS
Everyone counts. We maximise our resources for the benefit of the whole community, and make sure nobody is excluded, discriminated against or left behind.
In the following videos staff share their experiences of working in NHS CHC:
Interested?
NHS England and NHS Improvement (NHSEI) and NHS Midlands and Lancashire Commissioning Support Unit (MLCSU) are piloting a talent pool to provide additional NHS CHC workforce capacity.
Through this, CCGs will be able to access temporary, trained workforce with skills in NHS CHC.
Full training will be given on induction alongside ongoing supervision from NHS CHC professionals.
For more details email MLCSU.tempstaffing@nhs.net or see link: http://healthjobsuk.com/job/v3211155
Or search for NHS Continuing Healthcare vacancies on NHS Jobs to find opportunities near you.
Get in touch
Heron House (Headquarters)
Midlands and Lancashire CSU HQ
120 Grove Road
Stoke on Trent
ST4 4LX
01782 872 500
Jubilee House
Midlands and Lancashire CSU
Lancashire Business Park
Leyland
Lancashire
PR26 6TR
01772 214200
1829 Building
Midlands and Lancashire CSU
Countess of Chester Health Park
Liverpool Road
Chester
CH2 1 HJ
01244 650 300
Sandwell Council House
Midlands and Lancashire CSU
3rd Floor
Freeth Street
Oldbury
West Midlands
B69 3DE
Cardinal Square
Midlands and Lancashire CSU
3rd Floor North Point
10 Nottingham Road
Derby DE1 3QT
East Midlands
01332 888231