Debbie Bywater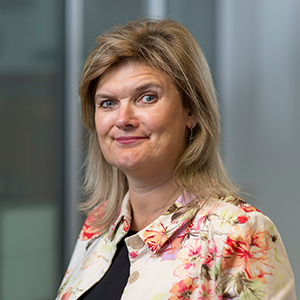 Debbie has been working in the public sector for more than 30 years, building extensive strategic, operational and programme management experience in both the NHS and local government.
A passionate promoter of informatics as a key enabler in the delivery of strategic change, she has led the implementation of major ICT-enabled change programmes at local, regional and national level within the NHS, and in local government.
Debbie has an established track record of working in partnership with NHS organisations, local authorities and commercial and third sector providers to effect change and deliver service improvement. She has significant experience of using technology innovatively to improve service delivery and realise operational efficiencies.
In her role as deputy chief information officer for the North West Strategic Health Authority, Debbie was responsible for implementing and managing a range of strategic informatics initiatives across the region including the National Programme for Information Technology.
Debbie has a detailed understanding of operational service delivery. As director of client services at North West Commissioning Support Unit, she was responsible for the development and delivery of commissioning support services to customers throughout Cheshire and Merseyside. Whilst working in local government Debbie implemented and managed information systems across a broad range of service areas, including health and adult social care, education and children's services.
She has undertaken the role of programme director for a number of initiatives, including the NHS England Intelligence for Commissioners Programme. She also led the establishment of the North West Informatics Skills Development Network, a regional workforce development programme for health informatics staff, the first of its kind in the country.