platform:X – the launch of a webinar series tackling today's toughest healthcare challenges
NHS Midlands and Lancashire Commissioning Support Unit is launching a series of thought-provoking interactive webinars tackling some of the biggest challenges and opportunities that healthcare faces today. Join us for our first session on Friday 18 September, 12.15pm.
platform:X creates a virtual space for experts and system leaders to discuss, debate and share thinking and solutions that will achieve truly innovative and integrated care. No topic is too big or difficult – our one-hour online sessions should inform, involve and inspire and everyone is welcome!
Our first session, platform : restore, recover, renew looks at system-wide waiting list management for elective care. In this Covid-19 recovery phase there's a more pressing need for this than ever – it's a challenge all systems are facing.
We'll be sharing our experience of working with systems to progress this transformation work, looking at how we get from single waiting list management to developing syste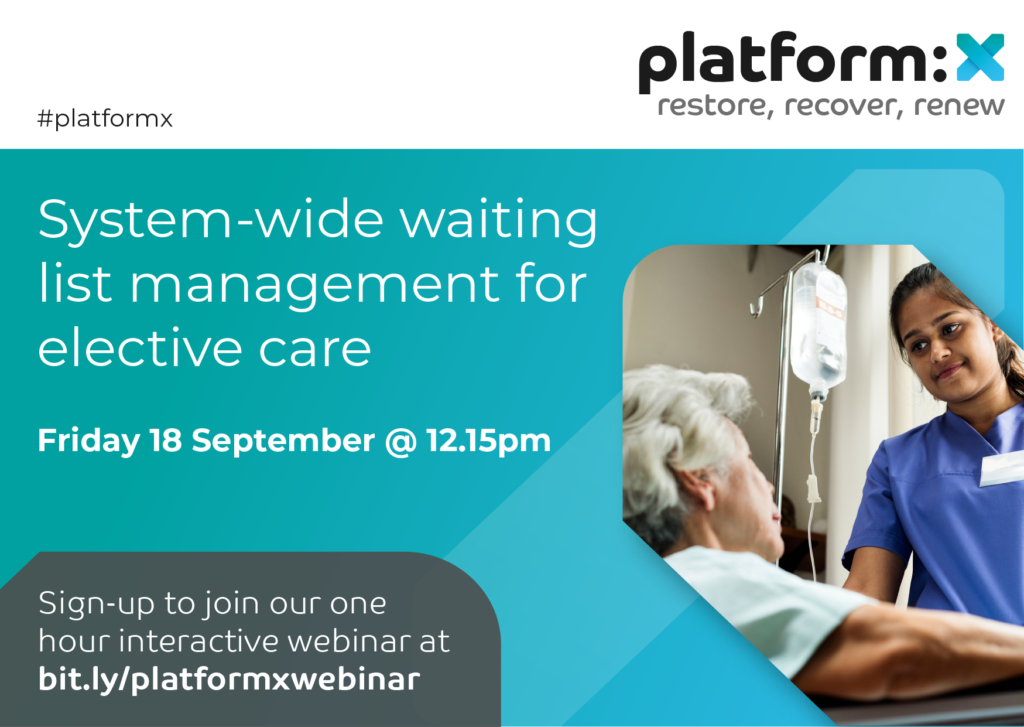 m-based elective care hubs. We'll show how the data has informed our approach.
And we want to hear from you. This lunchtime session provides a platform for us all to share how we're grappling with this and the challenges it's throwing up, and to learn from each other.
Register here