Blog: Do you want to improve patient care? Finance teams can make a difference

Home » Blog » Blog: Do you want to improve patient care? Finance teams can make a difference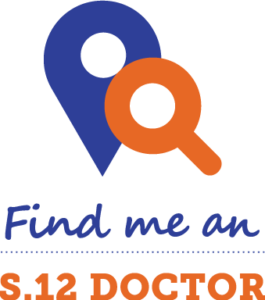 Does your finance team struggle dealing with the very antiquated method of paying doctors for doing Section 12 mental health assessments? Are patients in crisis getting the best care in your area?
In this digital age, the Midlands and Lancashire Commissioning Support Unit (MLCSU) Finance team spotted an opportunity to completely transform this process. It was taking far too long to get patients seen and get pieces of paper through the system. Patients in crisis need to be seen quickly, now more than ever.
So our finance experts got together with our own Digital Innovations team to create an app to speed things up. As Find me an s12 Doctor has been developed by the NHS for the NHS, we want others to experience the same benefits. And the more people that use it, the cheaper it will be for each ICS.
It is cheap and easy to use. We just need to get various parties across an integrated care system (ICS) or sustainability and transformation partnership (STP) trained (it only takes 30 minutes), and doctors registered to use it. Then it's simply a matter of downloading it from the app store.
I doubt any health system would think twice before implementing such a simple solution to a problem process that hasn't changed since the 80s.
Benefits are across the whole of the ICS/STP and include:
Improved ability to deliver 24/7 mental health care
Reduction in time to assess patients, lowering anxiety and mitigating risk
Significant time saving for the Approved Mental Health Professionals (AMHPs – the people that match the patient to a doctor and who usually work in a local authority or for a mental health trust)
Assessments are significantly easier and quicker to organise
Improved access to wider pool of doctors
Doctors are paid within a few days rather than months
Doctors are only contacted when they want to be rather than taking calls at all hours, day or night
No more manual claim forms or information governance risks
Doctors can track the claim through Find me an s12 Doctor, so won't need to chase for payment by phone
Reduced likelihood of unlawful detention
Potential for significant cost efficiencies in the employment of AMHPs
Clinical commissioning groups and CSUs have more information available and more checks in the system
Reduction in finance staff time dealing with high numbers of GPs chasing for payment
For the first time, much improved qualitative and quantitative information on the use and cost of the service.
If you want to know more please give me a call. I'm Jules Harrhy, MLCSU's Deputy Director of Finance, and my number is 07816 071379, or just email me at Julie.harrhy@nhs.net.